For you didn't know, Free Fire Advance Server 2020 is a special server just for any player that get invited. Not everyone could enter this new server loaded with newest and recent update that even didn't came out yet. Right now i'll show you how you could get into this Free Fire Advance Server 2020 Register And Download APK!
A lot of features that introduced in the new updates Advanced Server ff is quite interesting. Map location, Character, buff/nerf, and many more is in here. You can find a new gun too, Ice gun free fire will be arrived in advance server free fire
There's two step of batch to registered, from 23-30 January and 31 January-2 February. Advanced Server is opened until 7 February before all the update launch into the main client.
Free Fire Advance Server 2020 Register And Download APK!
There's only 50.000 lucky player that chosen to registered in the new server and only 5000 player inside on at a time. There's a limit to anyone that trying to play so keep in mind you have to wait and be patience to be in Free Fire Advance Server 2020 Register And Download APK.
If you're the lucky person to get chosen to try the new server, all the benefits of trying new stuff before the patch drop is all yours. If you find any bug or something that you think is to improved the game, you can even tell the dev after the event end.
HOW TO REGISTERED IN FREE FIRE ADVANCED SERVER 2020
It's quite a simple and easy step to Free Fire Advance Server 2020 Register And Latest Download APK. All you had to do is follow the instructions below.
First, You must open and visit the official Free Fire Garena site right here.
The after you click that link, you can log in with either your Facebook account or Garena account.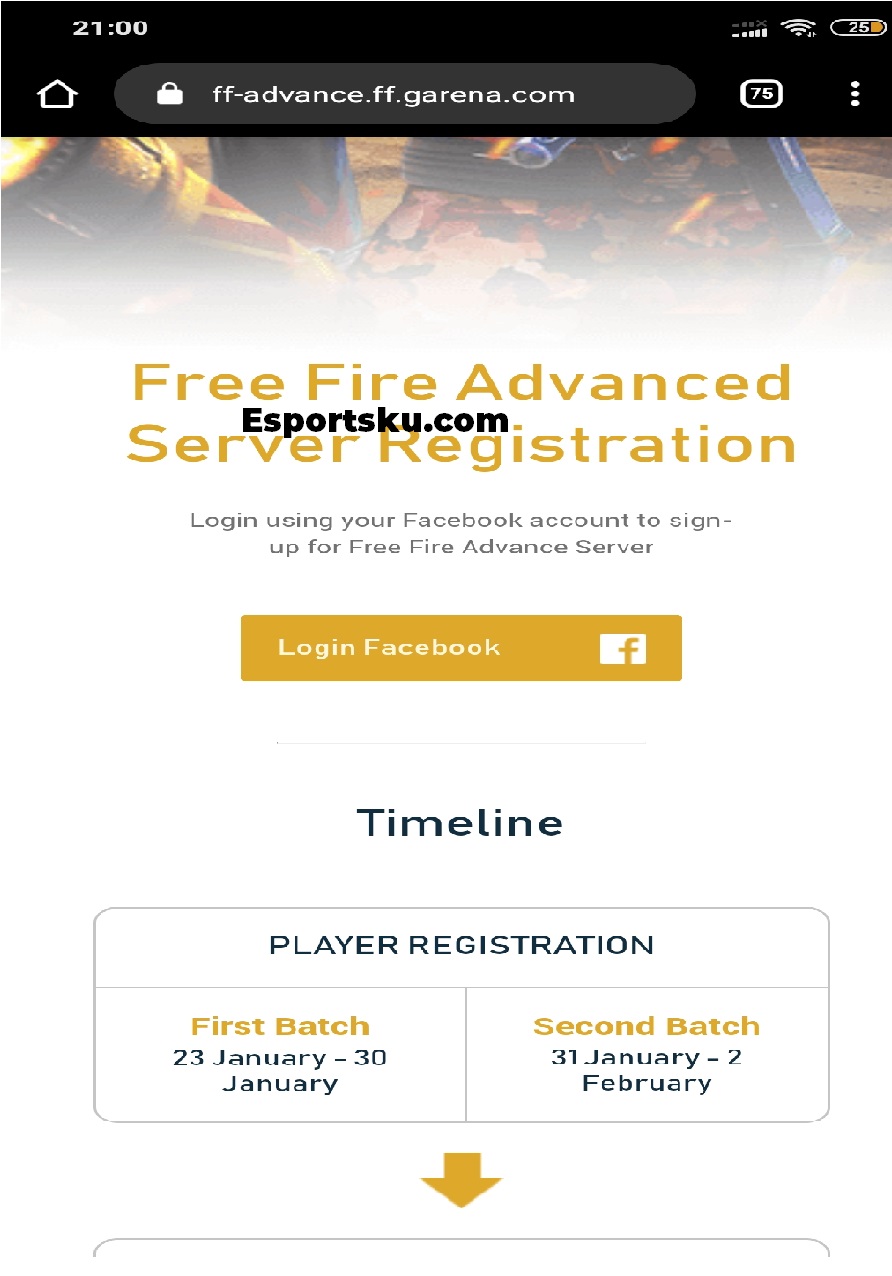 After you logged in, you just need to fill the form available inside provided by Garena. Reason why you need to fill the form is that so you could chosen by the dev.
Fore everyone that chosen by Garena to the Advance Server, you could straight downloading the client.
After you fill all the document and form, you just need follow this step below.
DOWNLOADING THE ADVANCE SERVER  FF 2020 CLIENT
After you filled all the form, you will got an in-game mail for you've got chosen. If you are the lucky one you can follow this Free Fire Advance Server 2020 Register And Latest Download APK!.
First login with the Facebook/Garena ID that you registered with and login in the official website FF Advance Server 2020.
After you do that, now you could download the game like the usual and installed it right away.
If you found any bug or feature that you think a problem to the game, don't be shy and to share with the dev.
TRY NEW MAP IN THE ADVANCE SERVER
In the new update on Advance Server, there's will be a new map you could try. Kalahari used to removed from the game because how problematic it is to the game. Now that's its back with some changes, it's ready to be tested.
Kalahari main new feature is now you could play it with 50 peoples, as before it's just 20 peoples only.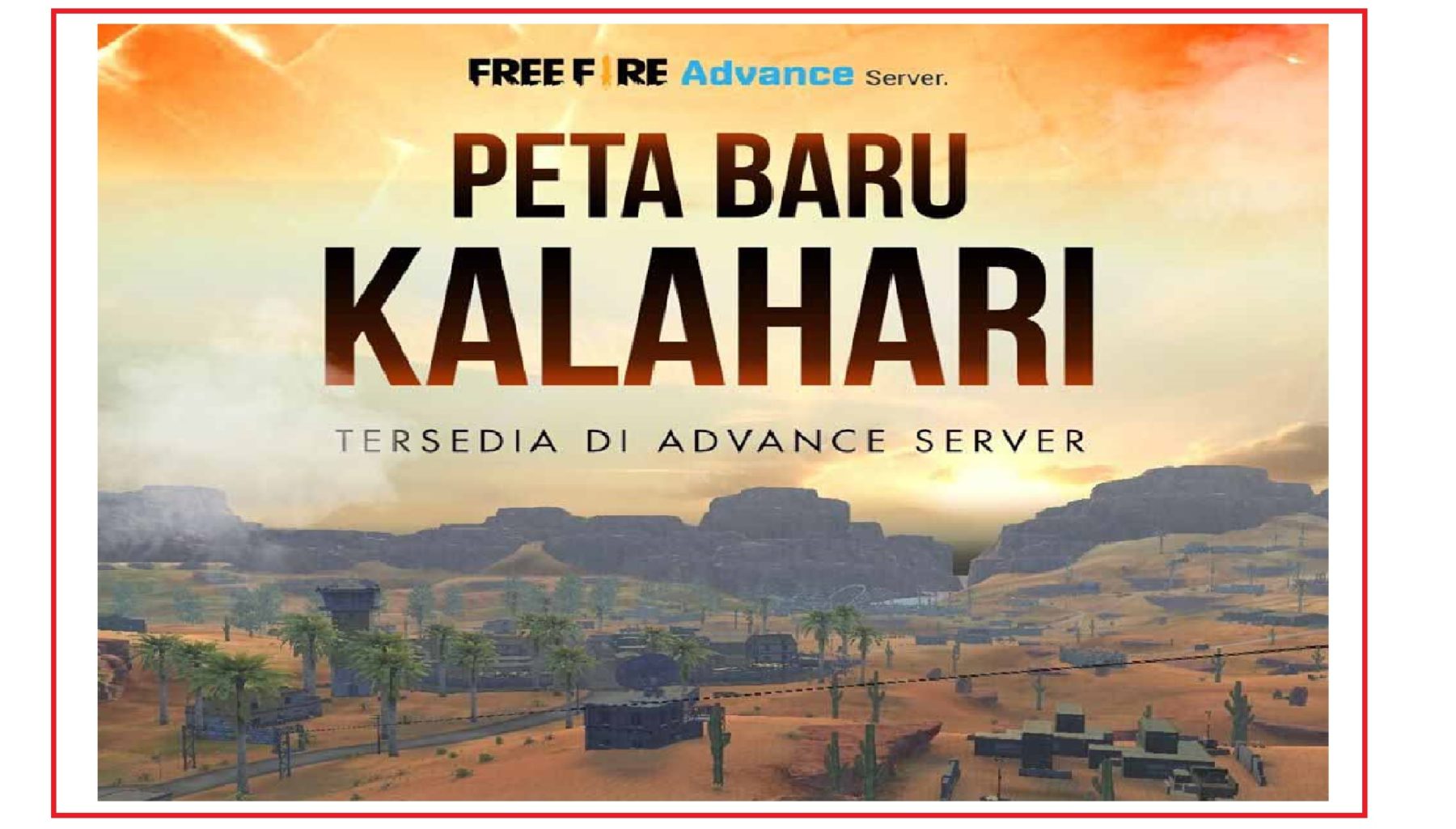 Now with the benefits of trying Free Fire Advance Server 2020 on the new map before it's officially launches. You could trying new start or new gameplay so you could have the upper hands int the official release.
NEW CHARACTER IN ADVANCED SERVER FF 2020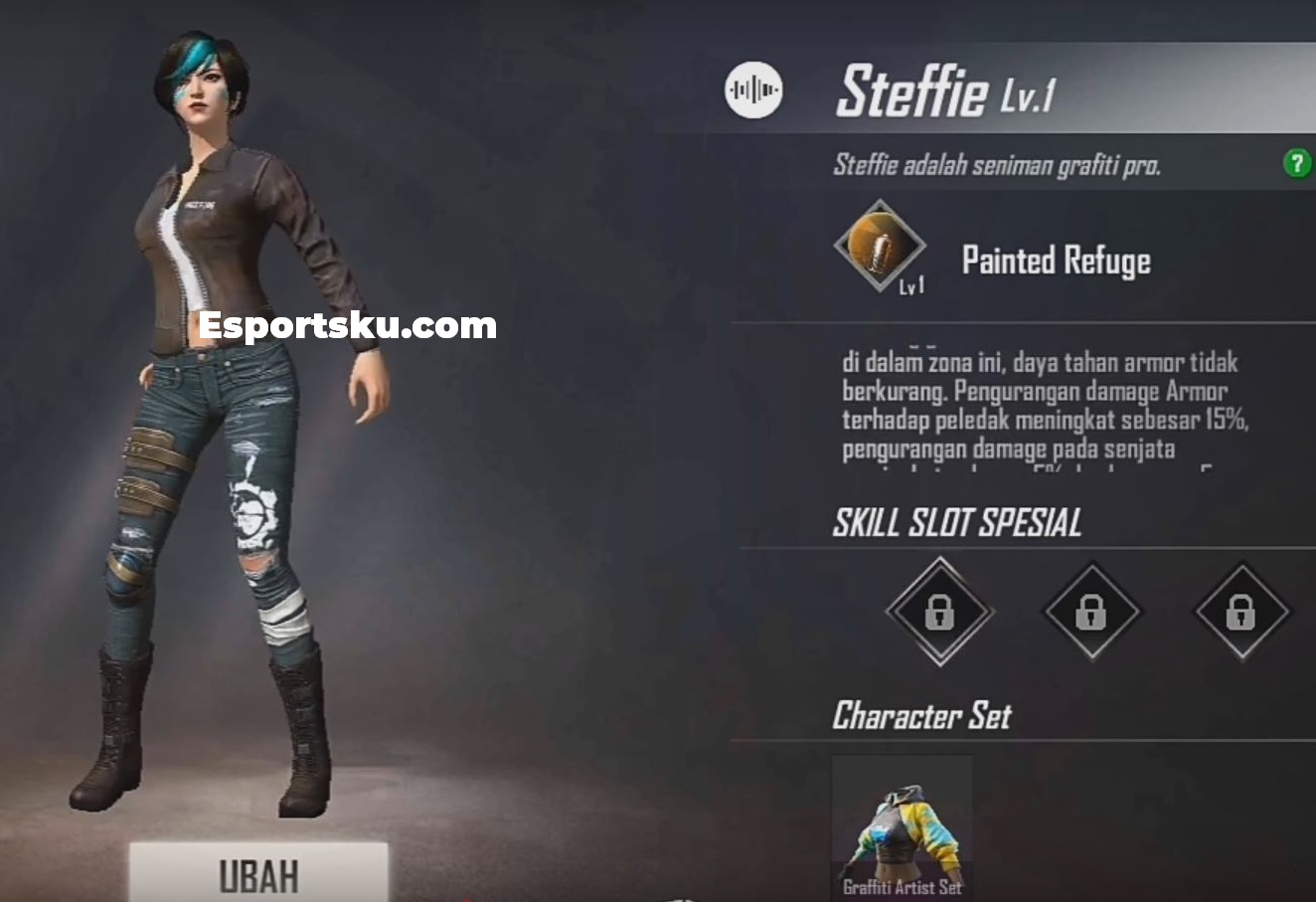 Not only a new map available Free Fire Advance Server 2020 here, but there's something more.
Garena itself announced there's a new character released along the updates. With how vague the details here, all we know it's a grafitti artis women themed called Steffie free fire.
Although with all the vague details, for you all who's wondered about this new character you can check it yourself in the new Free Fire Advance Server 2020.
That's all the info, if you really want to know all the exact details, you can check it for yourself. Note that you could get into it right now. So don't wait any longer to Free Fire Advance Server Register And Latest Download APK and try it for yourself.