Right now there's a leak about new event in Free Fire provided by Garena. For a hot and rising game, Free Fire and Garena both is unloading a ton of new event such as last December event which is gave a ton of reward. Now, we have New Free Fire Ticket Royale Event FF Leak 2020
With this new and upcoming event, Garena is ready to give a lot of reward soon. With a Legendary weapon skin just by log in for a couple days, this is such a bless for every player. Not only that, by logging in 1st last February, everyone got a free TRAP Squad emote in advance server ff.
A new bundle coming along this new event is quite good, considering it's a free stuff. Not only that, Garena also provided a new bundle in Diamond Royale and Gold Royale. And of course this new bundle have a better graphic and texture.
Read More : Free Fire Advance Server 2020 Febuari
Talking about Diamond and Gold Royale, of course you guys have acquired a free Diamond Royale Spin Ticket. Although the amount you got is not that much, but it's kinda an important things.
In the Free Fire Brazil server, there's an event that gave free Royal Ticket. This ticker consist of Gold, Diamond, and Weapon Royale.
New Free Fire Ticket Royale Event FF Leak 2020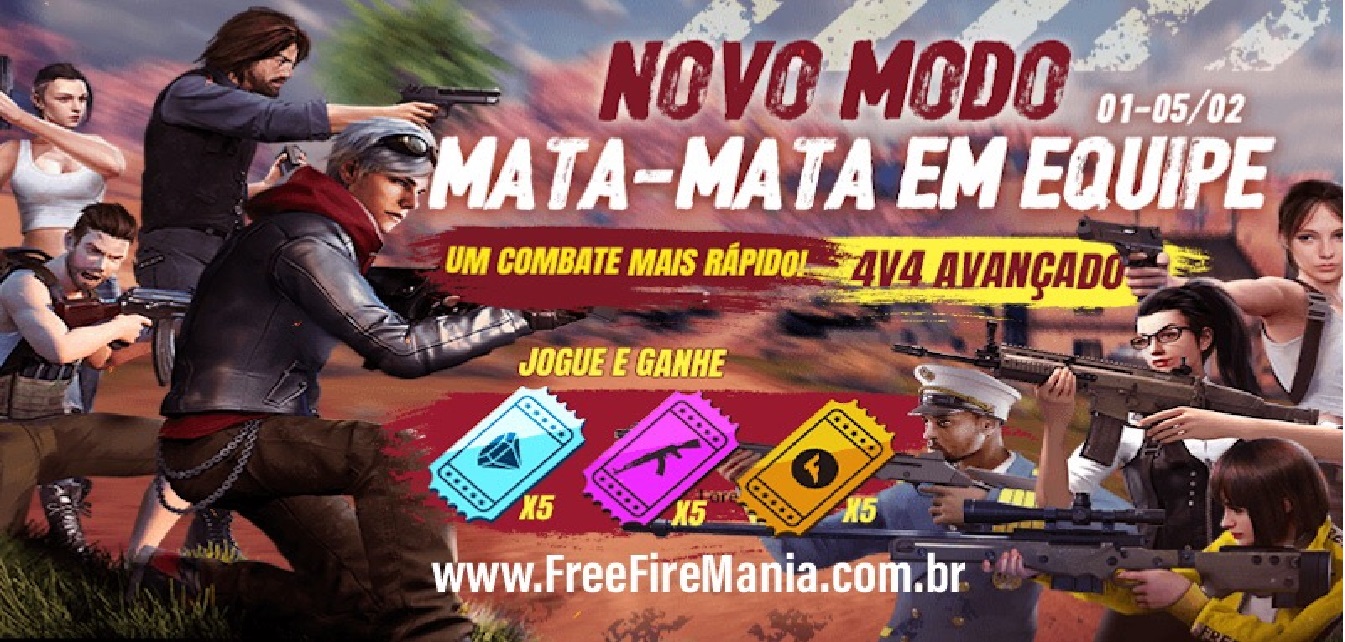 In Brazil FF server, Garena starting an event where everyone had a chance to get 15 free ticket.
5 tickets each for Diamond, Gold, and Weapon Royale. All of this tickets is useful for playing the Royale and acquiring free stuff inside. This event is running in Brazil from 1-5 February.
THIS NEW EVENT IN ANOTHER GLOBAL SERVER ?
There's a chance that this event will be rolling not only in Brazil, but global server. This event is started to welcome the new Death Match  mode, while in global have another item as a reward from free fire mission.
With how those event running in every server of course it's just a speculation but we expected every server in global server would had a taste of it.
HOW TO GET FREE DIAMOND ROYALE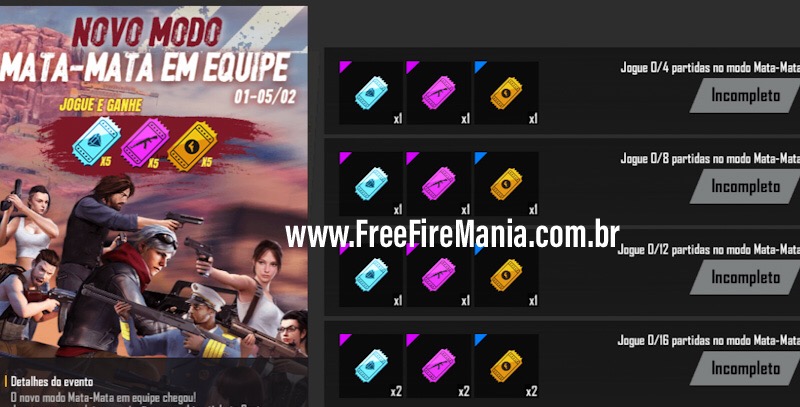 If you want to get a free ticket for the Royale event, you could just play DM mode for a couple times. It's the same for the Barret event in Indonesia or global server.
To acquired one ticket each all you had to do is just played for 4, 6, and 12 DM mode. With total of 3 ticket of maximum you could reach just for playing, actually you could get more of it.
And if you finish all the mission there's an extra of 2 ticket to get each, with a total of 5 tickets each, that mean there's a total of 15 free tickets.
Will all of this free tickets, it's really a good thing for every player that playing FF. With all of this leak, we expected the patch and event will hit both of Indonesian or global server.
That's all about those leak, if you want another or more info you could lurk this site for an upcoming events.